Russia plans to mobilize 300,000 reservists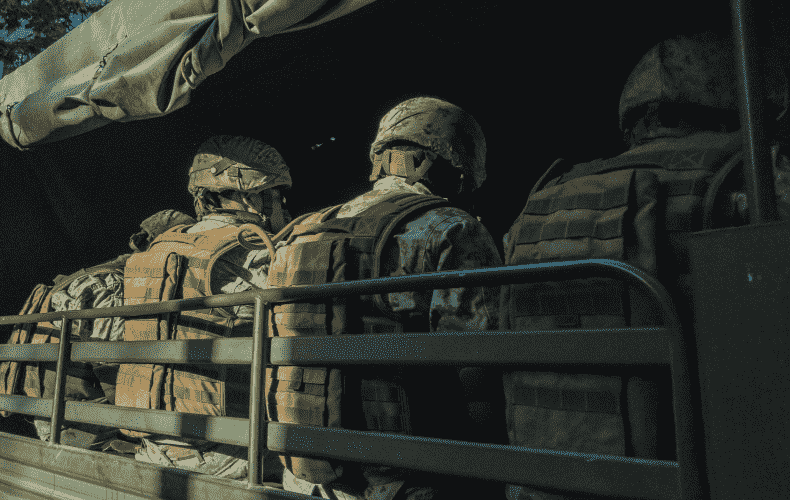 Nearly seven months after the invasion of Ukraine, Russian President Vladimir Putin has ordered a partial mobilization in Russia. He made the decision following a proposal by the Defense Ministry and the Armed Forces General Staff and signed the corresponding decree, Putin said in a televised address broadcast Wednesday morning. The partial mobilization will begin this Wednesday, he added.
Only "those citizens who are in reserve and, above all, those who have served in the Armed Forces, have certain military specialties and relevant experience," would be called up. Those who are called up for military service will necessarily undergo additional military preparation before being sent to their units," Putin said. According to Defense Minister Sergei Shoygu, 300,000 reservists will be mobilized.
Major supply problems for the Russian military had become known in recent weeks. According to numerous media reports, prisoners are being recruited in penal camps to fight as mercenaries in Ukraine. Shoygu said in a state television interview also broadcast Wednesday morning that there is a front of more than 1,000 kilometers to defend. In addition, Shoygu cited casualty figures for the Russian military for the first time since late March, saying 5937 soldiers had fallen in Ukraine. Western and Ukrainian sources estimate the number of Russians killed in action in Ukraine since the end of February to be much higher.
Putin now said the partial mobilization was "necessary to protect our homeland, its sovereignty and territorial integrity, to ensure the security of our people and the people in the liberated territories," as Russia calls the occupied areas of Ukraine. Moreover, he said, "in Washington, London, Brussels, they are directly urging Kiev to move the fighting to our territory," invoking a threat to Russia to be "dismembered and enslaved." So far, Putin had refrained from mobilizing, according to Lev Gudkov, a pollster at the Levada Center, with consideration that the decision was unpopular in Russia.
In his speech, Putin threatened to use "all means at our disposal" to protect his "territorial integrity" and also mentioned nuclear weapons. "This is not a bluff." Putin had made similar comments in his address at the start of the February 24 raid. However, the Russian military had not responded to (some suspected) Ukrainian attacks on targets in western Russia and Crimea, which was annexed in 2014, with nuclear strikes. Putin accused the West on Wednesday of attempts to "blackmail" Russia with nuclear weapons.
In addition, Putin announced the fast-track annexation of more Ukrainian territories since Tuesday as a result of "referendums" in four partially occupied areas. "The decision made by the majority of citizens in the Luhansk and Donetsk People's Republics, in Kherson and Zaporizhzhya Oblasts, we support," he said.
The "referendums," which have been sharply criticized internationally, are to be held from this Friday until next Tuesday. They are seen as a response to the current Ukrainian counteroffensive in the east of the country to dissuade Ukraine and its Western backers from attacking areas that Russia would treat as its territory after annexation.


Photo by Diego Gonzalez
DeutscheDate is a new
German dating site
for professionals in Germany. No monthly fees, no minimum subscription period, no contracts, no tie-ins. Just a clean, simple, easy-to-use dating site for serious relationships.